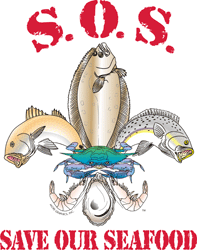 With the BP oil spill that began April 20, 2010 and numerous government delays, the future of the rich, bountiful marine life in the Gulf of Mexico is uncertain.

When you purchase a product from us, a portion of the sale will go to the Gulf Coast Oil Spill Fund which is sponsored by the Greater New Orleans Foundation.



Show your support today!